4 Day PMP Certification Bootcamp
This is the ideal targeted training for experienced project managers who are required to get the Project Management Professional(PMP)® Certification. The fundamental objective of the course is to prepare students for the PMP® examination. All we ask from you is a 100% commitment to the training program.
---

Lydia L. - CA
"As a college program chair, I manage CJ and PM faculty. I attended a PMTI boot camp with Bob Richards. The PMBOK can be daunting to read, yet PMTI's materials humanize the technical content with mnemonics and examples, and Richards was engaging, patient and thorough - an excellent instructor. Practice simulations help to ease anxiety and develop proficiency. "
---
PMP Certification Exam Prep Course Outline See Class Schedule
Approximately 60% of the course is based on Project Management Body of Knowledge (PMBOK® Guide). Additionally, we refer to over fourteen books and include relevant material for the PMBOK® Guide exam based on our instructors' years of PMP® certification coaching experience. Our course will cover the following areas.
Integration Management
Scope Management
Time Management
Cost Management
Quality Management
Human Resource Management
Risk Management
Communications Management
Procurement Management
Stakeholder Management
Project Management Context, Framework, Processes
PMP
®
Examination Tips, Tricks, and Strategy
Key Features of the PMP Training Course See Class Schedule
PMTI has long been considered the innovator in classroom training for PMP exam prep. Others may imitate our format, but they are not able to replicate the experience of our instructors and quality of our content.
PMP
®
Certification Prep Guide (PMTI Student Bluebook)
1000+ PMP
®
Certification Test - Style Prep Questions
PMTI Course Completion Certification
FREE 45 PDUS Required For Re-Certification For 3 More Years.
PMP
®
Exam Resume Preparation Assistance
PMP
®
Exam Readiness Assessment on Day 4 of Class
PMP
®
Exam Eligibility Assessment Before You Enroll
Optional Project Management Institute(PMI)
®
Pre Approved PM 35 Contact Hour's Course
FREE 45 PDUS Required For Re-Certification For 3 More Years.
Online PMP
®
Exam Application Help
What Sets Our PMP Exam Prep Training Apart From Our Competitors
PMTI offers many additional benefits our competitors do not. Besides our highly qualified instructors, here are just a few others things you can expect to receive during your training.
4-day class; students may schedule to take the PMP
®
Certification Exam on the fifth day
PMP
®
certified Instructors with years of PMP
®
certification training experience
Instructors with over ten years of industry experience
Instructors with master's degrees and prior training experience
Includes an optional FREE online course to prequalify for PMP
®
Exam
Pens, pencils, markers, eraser
Coffee breaks
95% for first time exam takers
98% for second time re-exam takers
Money back guarantee
---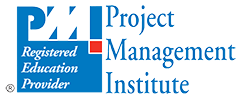 Project Management Training Institute (PMTI)® is a Project Management Institute (PMI)® Registered Education Provider (R.E.P)® (R.E.P. ID: 1942). As a PMI Registered Education Provider (R.E.P.), PMTI has agreed to abide by PMI-established quality assurance criteria. PMI conducts in-depth review of R.E.Ps every three years. PMTI® has been reviewed and approved as a provider of project management training by the Project Management Institute (PMI). PMTI has been approved by PMI to issue PDUs for our courses. All our trainers are PMP credential holders. PMTI has maintained the Global R.E.P. status since April 2003.
---
PMTI is a Project Management Institute (PMI)® Registered Education Provider (REP Status #: 1942) and incorporates multiple learning styles in the classroom.
Repetition through various instructional methods
Using different ways of assimilating same knowledge
Mnemonics, study aids for instant recall
In-classroom practice tests and final Exam
Information needed to memorize compressed and summarized
Developing test taking strategies
Other will claim they offer a guarantee but hide the details in the small print. PMTI's 100% Money Back Guarantee does not contain any ambiguous language or hidden details. If you fail, we'll assume the financial risk. Below are highlights, see the full context of the agreement here.
Take the PMP Exam up to three times within 90 days. 99% of students pass within 3 attempts.
PMTI will provide you with complete support throughout this entire period. This support includes full online portal access, recorded boot camp videos, over 750 targeted PMP-style practice questions, 1-on-1 and group tutoring sessions, email and phone support.
If you do not pass the exam within these three attempts, you have two options:
You can attend another PMP boot camp at no cost to you during your next eligibility cycle (subject to availability)
You can seek full refund of the fees you paid (less any exam fees or refunds already paid back to you)
See complete
PMP Certification Training Class and Location Schedule
All classes are held at safe and convenient locations. Classes run from 8:00 AM to 6:30 PM