PMP Certification Training - Money Back Guarantee
PMTI provides the best value for your money with our "100% Money Back Pass Guarantee*. Don't risk your Project Management Professional (PMP)® certification with others who claim to offer a money back guarantee; PMTI is the company where the idea originated from. Others will claim they offer a 100% Money Back Guarantee, but then hide several conditions in the fine print. With our course, your PMP® exam success is guaranteed!. Let PMTI assume the risk!
The Project Management Training Institute has trained over 150,000 students of which 99% have gone on to successfully pass the PMP exam. PMTI incorporates proven test taking and memorization techniques in our classroom training which others do not do.
With our course, you attend our 4-day class and will be ready to take the exam on the 5th day. We conduct in-house exams to gauge PMP® preparedness before you take the actual exam. You will also have access to course materials and our instructors for consultation in lead up to the test. If you have satisfied our course requirements and do not pass, we will gladly return your entire course fees (less paid re-exam fees) or wholeheartedly invite you to attend the next available class again on us!
---

Will H - TX
"PMTI has a 99% pass rate for a reason. I truly felt that I was over prepared when I went to take the test. The instructor who happens to be the CEO(Yad) is a subject matter expert to say the least. Not only does he provide all the PMP knowledge you need to be successful, but also testing strategy to boot. He is passionate about his work and it showed in the enthusiasm he had on a daily basis to be sharing his wealth of knowledge. I will certainly be recommending this course to my direct reports as well as my peers."
---
Although the PMP® exam is offered daily at many Prometric exam centers, there is a possibility of waiting period to schedule the exam. Please consult with your local Prometric Center for times and places, then schedule your test well in advance to take advantage of this guarantee. To find a Prometric Center near you visit www.prometric.com. The PMP® exam is administered by PMI® and education providers, including PMTI, are NOT allowed to administer the PMP® exam.
---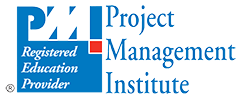 Project Management Training Institute (PMTI) is a Project Management Institute (PMI) Registered Educations Provider, R.E.P. Status #1942. The R.E.P. status implies that PMTI has met PMI's rigorous quality criteria for course content, instructor qualification, and instructional design from the largest global certification body. Upon a detailed review by PMI, PMTI courses have been found to be fully aligned with PMI's standards including the PMBOK® Guide, The Standard for Program Management, and The Standard for Portfolio Management. PMTI has maintained the Global R.E.P. status since April 2003.
---
Our Guarantee is simple and straightforward. Your risk is zero, we assume all of it. Here is how it works. You enroll in the PMTI PMP® exam prep boot camp and apply for the PMP® Exam. After attending our training program, you must take the PMP® exam within 14 days from the training completion date.
a. If you fail the test on your first attempt we will pay your re-exam fee (Up to $275), analyze your results, and provide coaching through e-mails and phone calls provided that you schedule the second test to be taken within twenty one (21) days from the date of the first test.
b. If you fail the test on your second attempt we will pay your re-exam fee (Up to $275), analyze your results, and provide coaching through e-mails and phone calls provided that you schedule the third test to be taken within twenty one (21) days from the date of the second test.
c. If you fail the test on your third attempt you may elect one of the following options: 1) you may attend our Course at no charge until one year from the date of your third test; or 2) you may receive a refund of your enrollment fee less the paid exam and re-exam fees
Even though we offer the best guarantee in the industry, we offer far more than a simple guarantee. Click here to see how we compare to our competition.
Please NOTE: The above guarantee only applies to USA and Canada classes. The guarantee terms for other countries are presented in the registration page for the specific class. Please download PMTI FREE PMP® Exam Prep Infopac for additional details.
*PMI approval is required to take PMP® exam.