Critical Chain Project Management (24 PDUs)
This course is suitable for middle or upper management and professionals with 5-6 years of project management experience. With this course you will develop understanding and ability to apply critical chain and network diagrams to project management and process management. Ideally, course takers should have previously passed the Project Management Institute's (PMI)? Project Management Professional (PMP)?, or similar exam, and/or have significant experience in running projects.

Tricia C - MI
?The information provided, along with online videos for each process was very valuable. There is a lot of knowledge to digest, PMTI breaks out the key topics to focus on. ?
---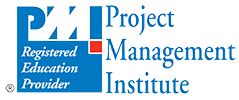 Project Management Training Institute (PMTI)® is a Project Management Institute (PMI)® Registered Education Provider (R.E.P)® (R.E.P. ID: 1942). As a PMI Registered Education Provider (R.E.P.), PMTI has agreed to abide by PMI-established quality assurance criteria. PMI conducts in-depth review of R.E.Ps every three years. PMTI® has been reviewed and approved as a provider of project management training by the Project Management Institute (PMI). PMTI has been approved by PMI to issue PDUs for our courses. All our trainers are PMP credential holders. PMTI has maintained the Global R.E.P. status since April 2003.
---
| Title | Course Type | Duration | Price | Register |
| --- | --- | --- | --- | --- |
| Critical Chain Project Management (24 PDU) | Online | 30 Days | $445 | Register |
Critical Chain Project management
Critical Chain Project Management - 24 PDUs/contact hours
Self-study plan designed with your success in mind
Developed by Dr.Barbara Doll well known instructor in project management industry
Incorporates our highly acclaimed adult accelerated learning techniques developed by Colin Rose
Unique & Innovative learning experience combines online and self-study techniques
What You'll Get?
Real life case studies from Dr.Barbara Doll decades of research in critical chain project management
Incorporates a combination of adult accelerated learning techniques
Critical Chain Schedule student study guide (extra shipping charges applicable for addresses outside USA)
30-day access to online course
Learning Strategies
MasterItFaster? Techniques from Colin Rose
Multiple learning styles
Repetition through various instructional methods
Using different ways of assimilating the same knowledge
Mnemonics and study aids for instant recall
Online practice tests
Information needed to be memorized is compressed and summarized
Developing of test-taking strategies
Course Contents
This course is consistent with PMI's The Project Management Body of Knowledge (PMBOK? Guide) approach to project critical chain management. While covering the same ground, it explores the topic in greater depth and with the broadest practical application in mind. It incorporates the latest findings from recent published literature based on our instructors' research.
Introduction to project management
Introduction to critical chain project management
Integration Management
Project Scope Management
Project Time
Solutions for a Project
Critical Chain Control
Cost Management
Human Resource Management
Communication Management
Risk Management
Procurement Management
Multiple Project Management
Assessments
Why PMTI?
This exceptional Critical Chain Project management training course was designed, developed, and is delivered online by Dr.Barbara Doll. Barbara A. Doll has more than 20 years experience as a consultant, educator, engineer, computer analyst and software developer in the project management, heavy equipment, electronics, semiconductor,ERP and manufacturing fields. She has created and implemented scheduling and control tools for both manufacturing and service industries.
Dr.Doll has published numerous articles on the subjects of lean manufacturing and project management, most recently in the American Production and Inventory Control Society (APICS) Journal and the American Health Information Management Association (AHIMA) Journal. She has consulted with many companies of all sizes on improving processes, productivity and project management.
System Requirements
A high-bandwidth internet connection
Internet Explorer 6.0 or better
Intel Pentium 500 MHz or better
64 MB ram or better
MP3 audio player
Audio speakers