While you are going through your project management certificate program, here are times when you are pondering over a new idea or on a conquest to understand something difficult and trying to jot down everything into words and paragraphs for later reference. However, when you return to it, you find yourself staring at it for a long time. This is when mind maps come into place because they help you connect with your ideas quickly, as they are similar to how your brain neutrally maps thoughts. It is like a hierarchical illustration built around a key central concept. It organizes information in a non-linear way, helping you visualize and analyze any concept with ease.
Mind mapping is a data visualization technique to piece ideas together. They are usually spider-like structures with a big center and legs. The center bubble constitutes the problem or the idea, and the sub-branches denote the sub-topics or solutions to the central issue. It is a great tool that comes in handy while working on accomplishing your project management professional certification.
Look at the image below.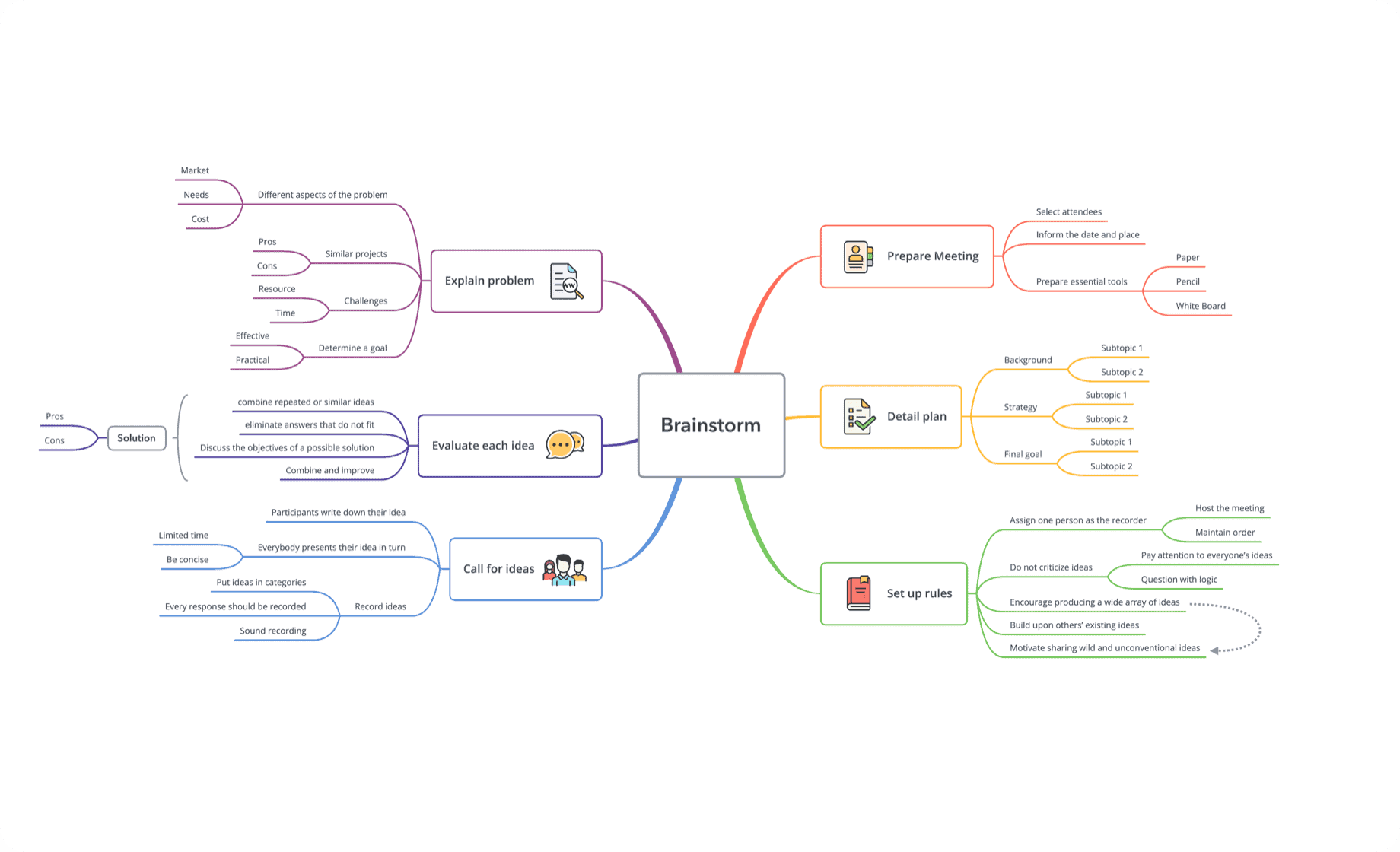 Source: Xmind.net
Mind maps are even more effective and captivating with the use of different colors in your map.
And the best part is it is fun as it doesn't feel like work!
It's these features that make mind maps such an exceptional tool for your project.
Mind Maps for Your Brainstorming Sessions
Collating ideas put forward by the team members during meetings and arriving at solutions is a regular routine in project management. You will undergo this exercise several times when you are taking up an online PMP certification course to increase the projects' productivity.
These collated points help you and the team arrive at a common ground or differences between the ideas and come up with a resolution to various hiccups. To improve communication with your counterparts and save time, it's always better to keep the idea depiction crisp and clear.
As the wise man once said, "a picture speaks 1000 words", ideas and information are more comprehensive not only to yourself but also to the team if you put them forward via visuals. This is where mind maps come to the rescue. (oh yes!) Mind-mappers are indeed superheroes!
Do you know why?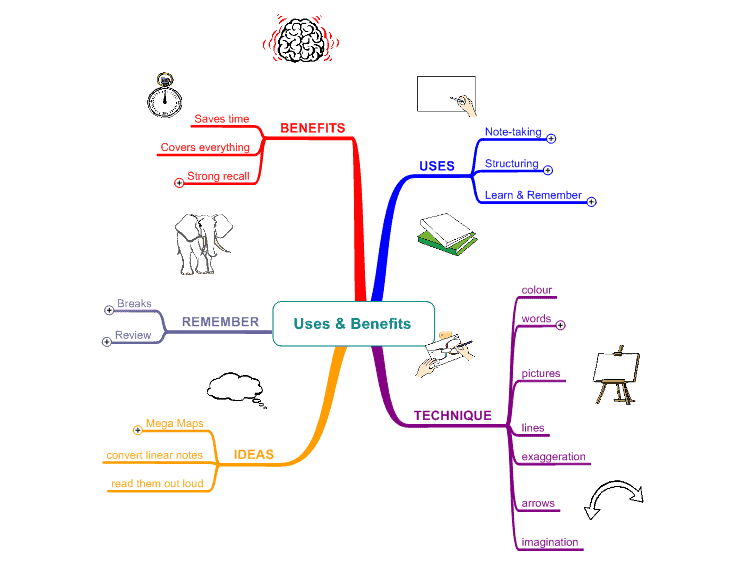 Source: Biggerplate
20 percent increased productivity
Defeat information overload
Clear thinking
Able to arrive at solutions in an instant
Analyze risks and save the world
Mind mapping simplifies the ever-increasing complexity related to project management. It helps you handle your roadblocks one step at a time, especially during your online PMP certification! As a project manager, you require brainstorming to arrive at multiple solutions to a problem. A well thought through plan increases your chance of success manifold. Mind maps are a no-fail solution when it comes to risk analysis.
Few Reasons to Give a Thumbs-up to mind mapping
Identify Obstacles
You can quickly arrive at a solution to complex problems. It helps you explore all the solutions for a problem and choose the one that effectively suits you. It helps you zero down on the issues too. At the end of the day, you end up with a perfect solution in hand.
Project Planning Made Easier
It helps you plan your project easily by charting out the resources, time, duration, and other ideas visually by basically reducing the project's complexities. A better-planned project is steady as the risks and deliverables are well calculated in advance.
Creative Ideas
A better look at your thoughts boosts creativity and paves the way to more innovative ideas.
Easy to Add New Information
As your project management certificate program teaches you, it keeps your project agile and goal-oriented.
Crisp and Clear Ideas
It's easy to view and understand the concepts at a go. You can view all the ideas in its global view on a single page, that the links between the key concepts will be evident at a glance. It saves time taken to read and understand the information.
Time Saver
Mapping your ideas not only saves tour time but also incredibly rewarding. The clearer your path (read plan) is, the equally clear would be your destination.
Identify Early Risks
During your project management professional certification, mind maps help to identify early risks in the project. With the right skill in place, it will be easy for a project manager to identify them earlier. With the right amount of experience or knowledge in place, it would be easier to evaluate them to save time, money, and the organization's reputation.
Project managers have used mind maps for a long time, and it is one of the practical tools to draft any technique to plan and execute a project.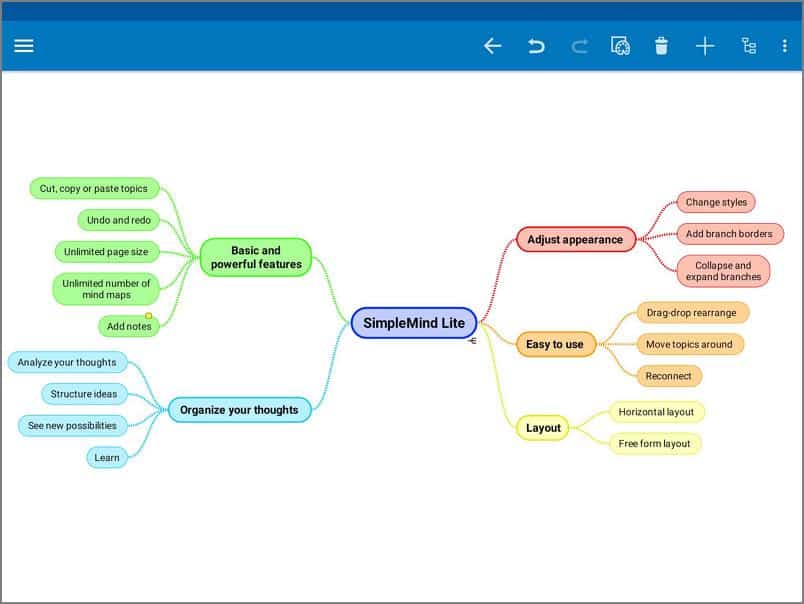 Source: Simplemind
Tip: Use project management certificate programs available online to develop a successful business strategy using mind maps.
Mind maps can take you through all the stages of a project seamlessly.
An online PMP certification can help you understand the effective usages of mind mapping in various project management levels.
Project Management Training Institute (PMTI) provides Project management professional certification, including mind mapping training and techniques for a successful career. We provide you with valuable resources to learn mind mapping techniques to simplify complex challenges. Enhance your skill with an online PMP certification.
For a quick reference, here is a list of the best available Mind Mapping Software for 2021
ClickUp
MindMeister
Ayoa
Zenkit
Creately
Milanote
Coggle
Mind up
Xmind
Diagrams.net
Microsoft Visio
MindGenius
Miro
SmartDraw
Lucidchart