Earned Value Management & Earned Schedule (24 PDUs)
This course is suitable for middle or upper management and professionals with 5-6 years of project management experience. With this course you will develop understanding and ability to apply Earned value Management and Earned Schedule to project management and process management. Ideally, course takers should have previously passed the Project Management Institute's (PMI)? Project Management Professional (PMP)?, or similar exam, and/or have significant experience in running projects.

Frederick R. - Columbia, MD
---
PMTI has been reviewed and approved as a provider of project management training by the PMI®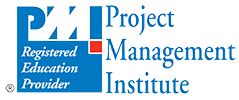 Project Management Training Institute (PMTI)® is a Project Management Institute (PMI)® Registered Education Provider (R.E.P)® (R.E.P. ID: 1942). As a PMI Registered Education Provider (R.E.P.), PMTI has agreed to abide by PMI-established quality assurance criteria. PMI conducts in-depth review of R.E.Ps every three years. The Project Management Institute (PMI) has reviewed and approved PMTI® as a provider of project management training and to issue PDUs for our training courses. PMTI is proud to have maintained the Global R.E.P. status since April 2003. PMTI's R.E.P. Status can be verified on here on PMI.org .
---
| Title | Course Type | Duration | Price | Register |
| --- | --- | --- | --- | --- |
| Earned Value Management & Earned Schedule (24 PDUs) | Online | 30 Days | $445 | Register |
Earned Value Management
Earned Value Management - 24 PDUs/contact hours
Self-study plan designed with your success in mind
Developed by Walt Lipke the project management industry's widely acclaimed EVM expert
Incorporates our highly acclaimed adult accelerated learning techniques developed by Colin Rose
Unique & Innovative learning experience combines online and self-study techniques
What You'll Get?
Real life case studies from Walt Lipke decades of research in Earned Value management
Incorporates a combination of adult accelerated learning techniques
EVM and Earned Schedule study guide (Extra shipping charges applicable for addresses out side USA)
30-day access to online course
Learning Strategies
MasterItFaster? Techniques from Colin Rose
Multiple learning styles
Repetition through various instructional methods
Using different ways of assimilating the same knowledge
Mnemonics and study aids for instant recall
Online practice tests
Information needed to be memorized is compressed and summarized
Developing of test-taking strategies
Course Contents
This course is consistent with PMI's The Project Management Body of Knowledge (PMBOK? Guide) approach to project earned value management. While covering the same ground, it explores the topic in greater depth and with the broadest practical application in mind. It incorporates the latest findings from recent published literature based on our instructors' research.
Introduction to EVM
Why Apply EVM?
What Governs EVM Practice?
What Does an EVM System Look Like?
EVM Application ? To What? How? Help Available?
Evaluating Project Performance Using EVM
Examples and Discussion
Earned Value Management Limitations
Does EVM Address Product Quality?
Earned Schedule
Earned Schedule Concept
Terminology and Status
Application Results
Duration Prediction
Schedule Analysis
Summary
Earned Schedule Calculator
Project Management with EVM
Standard EVM Analysis
Project Management Indicators
Fundamental Management Strategies
Developing a Project Recovery Strategy
Management Decision & Action
Advanced Topics, Review, Future and Wrap-Up
Earned Value Research
Effective Earned Value
Quality
Preview of Applying Statistics
Summary of Indicators
Review Sections 3 & 4
Future Vision
Discussion & Course Wrap Up
Useful EVM & Statistics Formulas
Acronyms, Abbreviations & Symbols
Why PMTI?
This exceptional Earned Value Management and Earned Schedule training course was designed, developed, and is delivered online by Walt Lipke. Walt Lipke recently retired as the deputy chief of the Software Division at the Oklahoma City Air Logistics Center. He has over 35 years of experience in the development, maintenance, and management of software for automated testing of avionics. This course is full of real life examples. His highly skilled knowledge and experience is coupled with proven adult accelerated techniques that not only enhance the learning process but encourages the retention and application of such learning.
System Requirements
A high-bandwidth internet connection
Internet Explorer 6.0 or better
Intel Pentium 500 MHz or better
64 MB ram or better
MP3 audio player
Audio speakers