Firstly, congratulations on your new leap of success in joining the world of project management. Project management as a profession requires many skills ranging from communication, problem-solving, leadership, and many more. As a first-time project manager, the number of responsibilities may be overwhelming. That is why we present you with the best project management tips to help you successfully drive a project from plan to finish.
Tip 1: Know your Client
The first project management tip we will give you is to take time to understand client's requirements, clarify them with the client, and then communicate them to your team. By doing so, you can put a plan in place to meet the client's expectations. It will contribute to the success of the project.
Tip 2: Know your Team
Have fun with your team outside work. Meetings need not be related to work all the time. Practice team-building activities and communicate with the team. Getting to know your team will help you understand every teammate well, and you can delegate your tasks accordingly.
Tip 3: Communicate Effectively
90% of the time, a project manager must communicate to either stakeholders, peers, or teammates to take the project ahead. Hence, among the most frequent project management tips you'll get is to perfect your communication skills. Effective communication doesn't always mean just talking. It includes listening intently, too. When you communicate, you must observe the other person's body language and listen carefully to what the other person is conveying.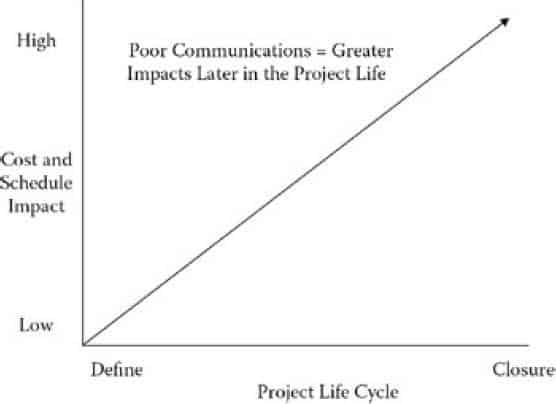 Source: PMI
Tip 4: Lead rather than Command
A commander imposes their ideas on the team and expects their implicit obedience. On the other hand, a leader welcomes new ideas from their team members to implement them. By welcoming the team's ideas, you make them feel valued and included in the project, which reflects on their productivity.
Tip 5: Get a Project Management Certification
Opting for the best PMP certification - the PMP examination will give you the recognition and skills required to become a successful project manager. It will equip you to face the problems tactically, as the certification will equip you with the skillset and knowledge in the project management domain. It also gives you simulator tests with problems akin to the natural environment, preparing you to face real issues easily.
PMP exam has global recognition and is most sought after by employers who are hiring project managers. It also helps you connect with other project managers from time to time to discuss the roadblocks and increase your knowledge.
Tip 6: Be a Team Player
A project manager should be a team player. In your journey as a project manager, not all days will be a breeze or an absolute success. There are many instances when a project may be shelved due to several reasons. Projects are built by a team, and hence the entire team is accountable for a project's failure be it a major or minor issue. But a good leader takes responsibility and ownership for the team's failures rather than blaming the team for their actions. Taking ownership of failures is one of the most effective project management tips you will receive, as it builds credibility among the team and the leadership above.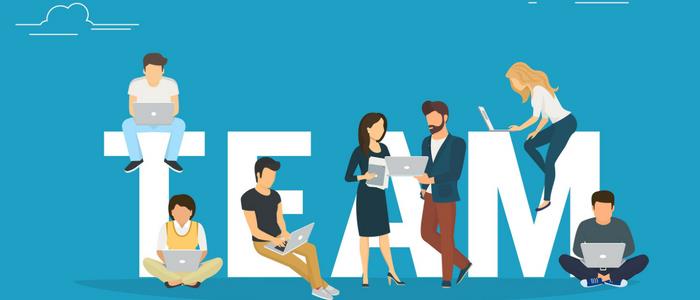 Tip 7: Identify Challenges from the Beginning
According to PMI, 37% of projects fail due to the lack of defined project objectives and milestones.
To ensure successful project management an inevitable tip we'll give you, is to know your project inside out and have clarity over what is expected of you. This knowledge will help you identify the challenges in the early stages of the project. Before commencing the project, look for areas that might be challenging or the next course of action and bring them to your superiors' attention for early solutions. Staying prepared and organized will avoid many failures at the beginning of the project.
Tip 8: Be Available
When assigning tasks to the team, there are times when a team member faces a roadblock while working on it. A project manager should be easily approachable and available for the team when they need him. Help your team members sail through roadblocks and appreciate their hard work. They should have the credibility that you are available to solve their issues when it arises.
Tip 9: Use Project Management Software
Project management software helps teams and managers to stay on the same page by optimizing collaboration, task distribution, resource planning, and budget. They offer multiple features like making charts and reports, sharing documents, tracking budgets, allocating resources, managing tasks, planning projects, and communicating with teams. These tools can also be customized according to your needs.
Tip 10: Time Management
Time management is one of the crucial project management skills for any manager. When you grow in your career, you will be handling multiple projects, and your schedule will be packed. Start from the early stage. Manage your time effectively by prioritizing your tasks and planning every minute of your schedule. Lead by example, manage your time effectively and show the team how to do it. They will look up to you.
Taking an online certification from an authorized training partner (ATP) will give you the insight to manage time effectively in real-time situations.
Tip 11: Set Expectations
A new project manager does not manage the team or his project alone and the stakeholders. Communicate with your stakeholders on timely updates and get their feedback from time to time. Sharing the review with the team will help in streamlining the entire project. It will also give you and the team the confidence that the project is heading in the right direction.
Tip 12: Have a Mentor
Another project management tip you should take into consideration is to have a mentor to guide you. A mentor could be your senior or a friend who has experience in project management, or a trainer who can train you in project management. Have a mentor whose working style could be a lesson to you. If you are PMP certified professional, you get a chance to meet project managers from different parts of the globe and discuss project management or get helpful guidance.
Project Management Tips to Drive Project Success
Project management as a profession requires you to multitask and address sensitive issues with ease. As a first-time project manager, you might be seeking project management tips to help you succeed in your new role. Getting an online PMP certification will help you face real-time situations and tackle them. However, when it comes to project management, receiving tips from experienced project managers helps you advance quickly and manage projects effectively.