Becoming a certified Project Management Professional (PMP) is one of the first steps to starting a successful and rewarding career in project management. One of the reasons many people seek out PMP certification is to maximize their earning potential.
Someone with PMP certification can earn as much as $20,000 more per year than their peers without any certification. Plus, with the number of project management positions available in a range of industries including construction, publishing, finance, and insurance there are options available all across the country.
Of course, some cities are better than others when looking for a high paying job in project management. If you are thinking of getting your PMP certification in Washington DC you can be confident that you are positioned to secure a job in America's highest paying city for people with PMP certification.
What makes the PMP certification salary in Washington DC so fruitful compared to other cities in America, and what are the cities are challenging Washington for its crown?
A Closer Look at the Top 10 Cities in the United States for PMP Certification Salaries 10. Richmond, VA
Much like Washington DC, Richmond is home to a number of government institutions. Information technology jobs are very common in Richmond and these companies require highly paid project managers to take on the changing nature of the industry.
Most interesting about this list is the close proximity of Richmond and Washington does not translate into similar salaries for PMP certified employees. If you want to earn the most money then working in Washington DC is the best option.
9. Austin, Texas
Austin is a vibrant city with an incredible music, arts, and culture scene. Evidently, the PMP certified job scene is doing very well, too.
Project managers with PMP certification will always be in high demand in cities that are quickly growing. A trendy city like Austin meets that criteria and the companies seeking project managers are willing to pay for the right talent.
8. Hartford, Connecticut
Hartford is home to a number of insurance companies which makes it ideal for PMP certified people who want to get started in the insurance industry. Insurance is a lucrative industry that can help you move into other industries if you wish including finance.
Being in the top 10 of this list is a major achievement but Hartford is still a far cry from Washington at number one.
7. New York, New York
There is a wealth of opportunity in New York. If you have PMP certification you have seemingly endless career paths in New York.
Construction companies, tech companies, finance companies, and the various other organizations that call New York home all require project managers with the right certification and work ethic for the city that never sleeps.
6. Boston, Massachusetts
Boston has quietly become one of the top destinations for tech companies looking to set up shop while also avoiding the high cost of operating in San Francisco. There is no shortage of need for certified project managers in the technology industry.
The high average salary for people in the Boston area helps boost the earning potential for PMP certified workers but there is still a gap between Boston and Washington.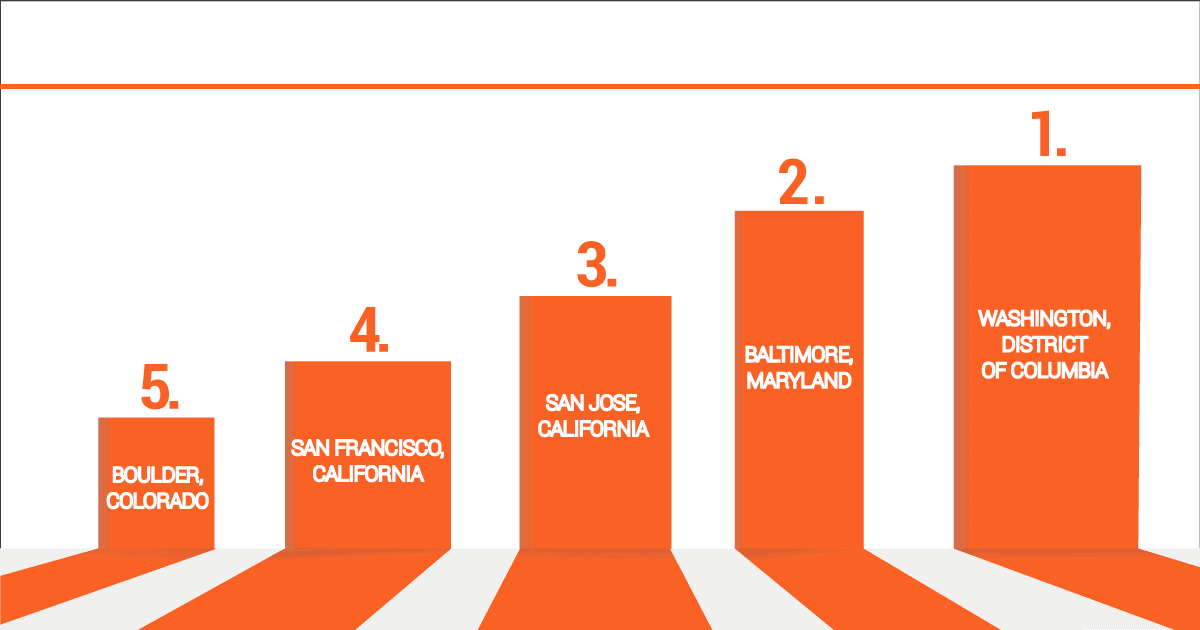 5. Boulder, Colorado
Much like Boston, Boulder is popular for technology companies that are getting started. The legal cannabis industry in Colorado has also opened up opportunities that are not available in some other parts of the country.
This only marks the halfway point of the list. People in Washington with PMP certification still stand to make significantly more money than those who choose to live and work in Boulder.
4. San Francisco, California
San Francisco is home to some of the biggest tech companies in the world. Salaries here are large to match the high cost of living in the city and surrounding area.
Tech companies are constantly beginning new projects and initiatives which ensure there is never a shortage of work for project managers with the right certifications.
3. San Jose, California
The top of the tech world is Silicon Valley, the name used to describe San Jose. Boston, Boulder, and San Francisco are all chasing San Jose for the high quality, high paying tech jobs that the region has become known for.
If you are passionate about technology then San Jose is a wonderful city to live and work. Your PMP certification could prove very valuable in San Jose but not quite as valuable as in Washington, DC.
2. Baltimore, Maryland
Baltimore is close to Washington both geographically and according to salary for PMP certified employees. There are a number of top companies that call Baltimore home and all of them need the expertise of people with PMP certification.
The close proximity of Baltimore to Washington makes it an ideal city for people who want to be close to the home of politics in the United States as well as the job opportunities that come with that. Of course, if you want the real thing then you have to go where the action is.
1. Washington, District of Columbia
There is never-ending opportunity in Washington. Project manager salaries can be well over $300,000 per year making it the best paying part of the country for people with PMP certification. With the wide range of industries operating in the city, there is endless opportunity for people with a number of interests and passions.
Most people think of working in government when they think of jobs in Washington. However, there are a number of industries that support government institutions and work alongside the government. Construction, tech, and finance jobs can all be found with impressive salaries to match.
So, what makes working toward your PMP certification salary in Washington such a great idea? The city is more unique than just the government buildings that can be found on postcards sold to tourists.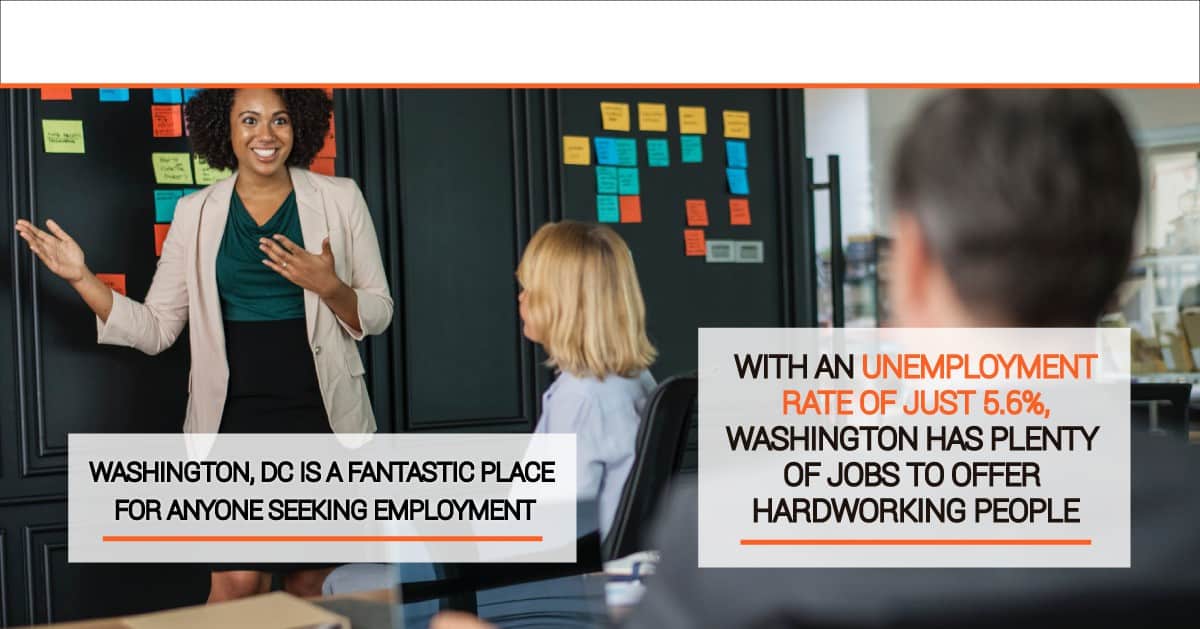 Jobs are Available in Washington, DC
Washington, DC is a fantastic place for anyone seeking employment. The hub of national politics means there is always action in the area which helps drive job creation. With an unemployment rate of just 5.6%, Washington has plenty of jobs to offer hardworking people. A strong local economy is great for project managers across all industries. Construction projects need people who are PMP certified as do growing financial institutions that service the increasingly wealthier population. Having a PMP certification gives you the flexibility to take advantage of whatever opportunities may arise.
Washington is also uniquely positioned to withstand economic hardship. Of course, nowhere is immune to troubles but one institution that will never go away is the government. That means that the businesses and institutions that work with or support the government have a solid base of business to help weather economic hardship.
Having a great salary is one thing but having stability is also just as important which is one reason why Washington ranks so highly on this list.
Washington Generally Has Higher Salaries
Where you live has a major effect on your salary and living in Washington, DC means you are more likely to enjoy a high income. In fact, the District of Columbia has one of the highest average annual incomes in all of the United States.
How does this affect someone who has PMP certification? Working in an area with a higher average salary, regardless of industry, helps boost your own salary. Businesses have to compete for great people and salaries are the most common way to compete for quality employees.
PMP certification allows you to work in a number of industries which makes your skills transferable between companies and organizations. High salaries, high demand for skilled workers, and a strong economy makes for a great situation if you are a job seeker.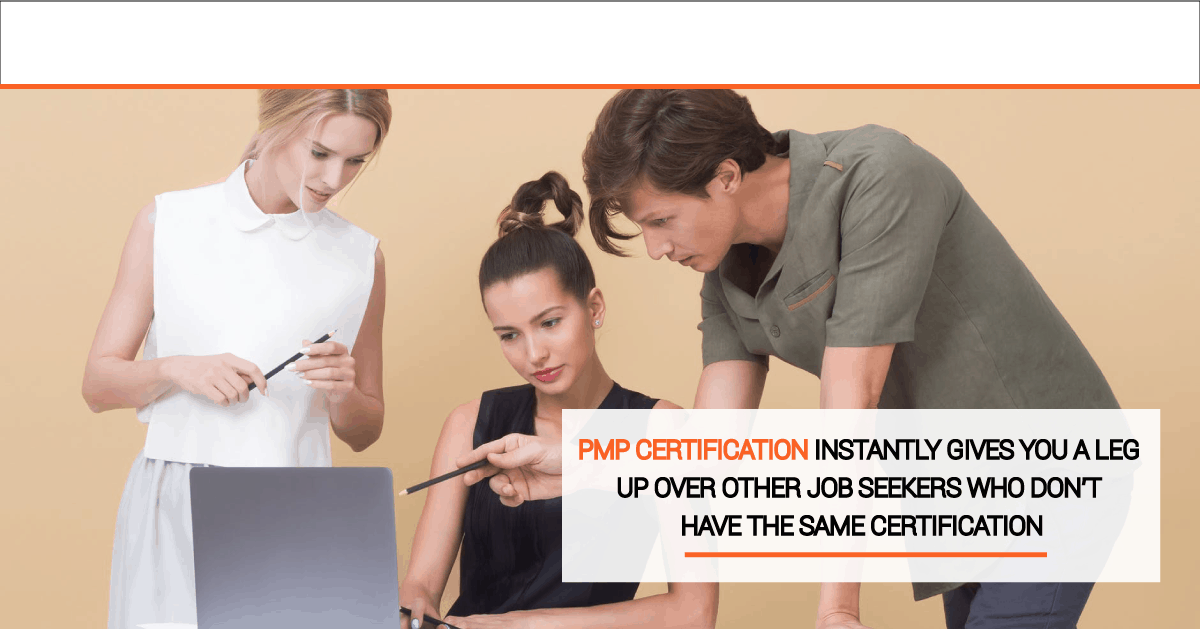 Start Earning What You Deserve with a PMP Certification Salary in Washington
If you live in Washington, DC or you are thinking of making the move then getting your PMP certification can go a long way in earning you the best salary possible for your position.
PMP certification instantly gives you a leg up over other job seekers who don't have the same certification. In fact, having the certification that employers want to see can earn you significantly more money beginning from day one and continuing throughout your career. Essentially, PMP certification is a small investment with huge potential returns.
Project management jobs in Washington, DC are lucrative jobs with substantial salaries to match. Earning this level of salary all begins with ensuring you have the right level of certification to impress employers. PMP certification could change your life forever. Are you ready to enjoy the incredible salaries offered in Washington?