PMP Certification Training Seattle
The Project Management Professional (PMP) Certification is a must-have for every project manager. Project managers with PMP certification in Seattle earn over 23% more, on average, than their peers according to PMI Earning power 2020. By becoming PMP-certified, you'll have a significant advantage over your colleagues, have better job opportunities, earn more money, and become a black-belt equivalent of a project manager.
However, PMP certification exams are notoriously hard to pass because there's a lot of specific knowledge to master (more than 600+ topics). That's why we came up with this ultra-effective, full immersion learning program designed to get you through the exam on your first try just like our 65,000 plus PMTI graduates.
Our 4-day boot camp classes are taught by PMP-certified and PMI-trained expert instructors who will be your guide before, during, and after you take the PMP certification exam. For the past 17 years, we've perfected our course syllabus & learning systems to give you nothing but the best PMP learning experience in the shortest amount of time possible. At the end of the class, you'll walk away with everything you need to know to succeed in your PMP exam.
So, If you're a Seattle-based project manager who's looking to successfully acquire the Project Management Professional (PMP) Certification in as little as 5 days from now, then this course is for you.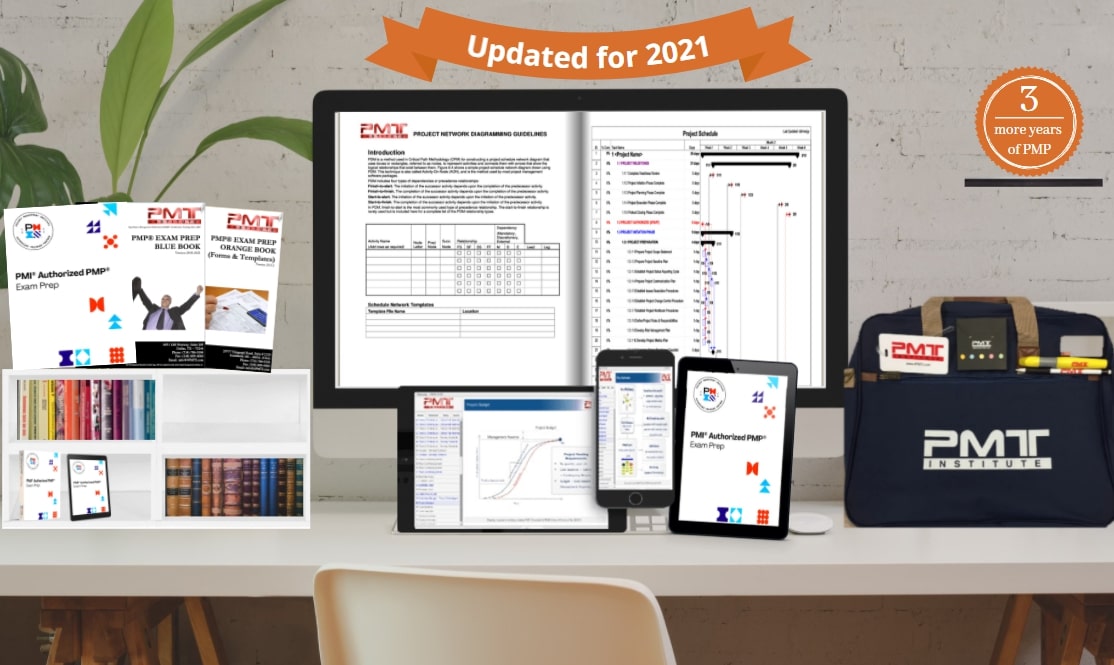 The course material includes a highly effective course guide, question bank, practice work book, memorization handouts, pmp application prep tool,and a lot more. Find out all about our PMP course materials.
Title:
PMP Certification Seattle
Duration:
4 Days
Format:
Instructor-Led Live In-Person Boot Camp
Time:
8:00 AM - 5:30 PM
PMI PMP Approved Hours:
35 hours
4-Day PMP Boot Camp in Seattle
Here are a few of the several benefits you receive in our Seattle PMP boot camp:
Course led by experienced PMI certified instructors
Satisfies 35 contact hours requirement for the PMP exam
100% true money-back pass guarantee
Classes are guaranteed to run (even if only one student is registered)
Modern class locations that are conveniently located
Free masks and hand sanitizers for your safety and health
Free PMP application prep tool
PMP application tool assistance by PMP certified experts
Online portal with 200 questions diagnostic exam
Our raved-about exam prep course guide
Training aids for memorization and learning ITTOs & process groups
Over 1000 exam-focused questions to practice
200 question final class test simulation
Over 50 hours of recorded video lectures
Get Your PMP Certification in Seattle
Now it's your turn to get your PMP certification by joining our comprehensive in-class PMP training in our convenient Seattle centers.
Seattle
HILTON SEATTLE
1301 6th Avenue & University Street, Seattle, WA 98101
Show on google maps
Seattle Downtown
Homewood Suites by Hilton Seattle-Downtown
206 Western Avenue West, Seattle, WA 98119
Show on google maps
Select your preferred date and location that works for you from below.
| Location | Start Date | End Date | Class Times | Price | Available Seats | Register |
| --- | --- | --- | --- | --- | --- | --- |
| Online Weekend (CST) | 11/28/2020 | 12/6/2020 | 8:30 AM-5:00 PM | $2,090.00 | 4 Seats left | Sign me up! |
| Online (CST) | 11/30/2020 | 12/3/2020 | 8:30 AM-5:00 PM | $2,090.00 | 6 Seats left | Sign me up! |
| Online (CST) | 12/7/2020 | 12/10/2020 | 8:30 AM-5:00 PM | $2,090.00 | 4 Seats left | Sign me up! |
| Online Weekend (CST) | 12/12/2020 | 12/20/2020 | 8:30 AM-5:00 PM | $1,990.00 | 3 Seats left | Sign me up! |
| Online (PST) | 12/14/2020 | 12/17/2020 | 8:30 AM-5:00 PM | $1,990.00 | 5 Seats left | Sign me up! |
*Training locations are subject to change
Is our training location too far from your place? Check out our weekly live virtual (Zoom) class instead!
Would you like to get your PMP certification training somewhere else? Here are some of our neighboring training locations.
Steep discounts to our Healthcare Heroes and Unemployed due to COVID-19
We honor our military veterans with GSA discounts and navigating AFCOOL & GoArmyEd process
Here's What You'll Get by Joining Our Seattle PMP Certification Training
Find out all about our PMP course materials
A customized PMP training delivered by expert PMP certified instructors

Our PMI approved and certified trainers adapt and guide students to their style and pace. Learn more about our instructors and how they make you win.

Hard & digital copies of 4 PMTI proprietary PMP Books

Our custom pmp exam prep material is designed to improve retention and recall using modern accelerated techniques.

PMP Certification Exam Prep Blue Book - a complete study guide & strategy
PMP Certification Exam Prep Brown Book - targeted question bank
PMP Certification Exam Prep Gray Book - practice work book
PMP Certification Exam Prep Orange Book - PM templates
Complete process flow chart poster

Video-based PMP training materials

Complimentary online PMP training boot camp course videos
Complete recorded video of PMP training materials
Supplemental key topic videos

PMP certification exam success kit

PMP certification exam diagnostic test
PMP certification success road map
PMP certification application prep tool
Memorization math & process sheet

Course completion certificate

After you complete our 35 contact hours in-person/online class, you'll receive a course completion certificate that will be issued for 40 contact hours.

Free 53 PDU's to extend your PMP certification to 6 years

Getting PMP certification is half the battle. Keeping it requires earning PDUs. We help you with two complimentary online courses.

4PMTI's swag bag

Organize your pmp exam preparation books and materials or use it for your laptop. Plus, you'll get fun trinkets!

4PMTI stellar US-based support and sales

You may have a lot of questions in your journey towards PMP certification. Our friendly PMP exam support and sales team members know all about the process and will hand-hold you through the steps.
Get the full perspective on how our PMP boot camp materials and class components help you be the best!
Join the PMP Course That Your Friends Trust
We understand you have a choice of several training companies much like our previous students.So, when we surveyed our class participants, here are the 10 reasons why they picked us instead of other training companies.
Referral from a friend or a colleague - more than 65% of our student base comes through referrals.
100% true money-back guarantee - Pass the PMP exam or get 100% of your course fee refunded*
Guaranteed to run classes near you with firm dates
Instant access to study materials
99% success rate*
High quality, latest course content
53 PDUs worth after certification courses
Free tutoring after boot camp
Instant answers, knowledgeable staff
Reputation
We realize PMP training is a big investment. So, when picking a PMP training course, you might want to ask several questions. It is not uncommon for students to select a less than average course provider for their PMP certification goals only to be disappointed by low quality, poor customer service, or unconducive venues.
Here are things to watch out for when selecting a PMP training provider:

Do they offer true 100% money-back guarantee or will they hold-off some portion of the fee? Before you sign-up for a course check if their terms indicate the fees are non-refundable or if they keep a portion of the fee you paid when they guarantee a course.
Are their classes guaranteed to run?
Check their cancellation terms. If they cancel a class, will they refund?
Do they have non-refundable fee terms? Run the other way!
Will they accommodate you to switch from in-person to virtual or from one class to another?
Do they have knowledgeable support and sales teams? Call them. Ask a few in-depth questions.
Will you get an instructor who is an expert and speaks so you understand them?
Is the organization a PMI Registered Education Provider or a PMI Authorized Training Partner?
Are their instructors PMI approved and certified?
Is the location convenient? Will they switch you to a virtual or convenient location if required?
Does their CEO or management possess a project management background or certifications?
Do they conduct the exam in a formal meeting room or in starbucks etc?
Are they funded by venture capitalists or investors? Is their goal maximizing profit or your success?

Begin your PMP certification journey by checking your eligibility for PMP using our FREE PMP Certification Eligibility Assessment Tool.
If you're not qualified for the PMP certification exam, you can send your resume to [email protected] for a free consultation. Or you can check out the requirements for our junior level project management certification, CAPM instead.
If you're eligible to take the PMP certification exam, then all you need to do is to enroll in our 4-day PMP Exam Prep Boot Camp.
After that, you'll experience an in-person, PMP certification training taught over 4 consecutive days where you'll learn everything you need to ace your PMP certification exam.
You can check out the full course itinerary below.
3
Ace your PMP certification exam
Finally, after you've completed our 35 contact hour in-class/online PMP training, it's time to take your PMP certification exam.
If you've carefully followed our program and done everything we asked you to do, we fully guarantee that you'll ace your PMP certification exam in your first try.
Check out the details of our 100% money back guarantee* here.
What our now-certified graduates have to say about this course

Christopher White, PMP
Great prep course. Not only do they give you tools to prep your application, one of the heads of the company personally reviewed my application so that that process went smoothly. The course gives you a great roadmap for prepping for the exam and they even give you access to courses after you pass that will be enough to roll over your cert for 3 more years right off the bat. Really a great product - I researched this and another company that is regarded as one of the best and this provided more for half the cost.
Justin Gray, PMP
The instruction and course materials were very clear. While I had managed projects before, I had zero prior knowledge of PMI processes and lingo. The 4 day bootcamp helped bring me up to speed and the continued access to the training materials were invaluable at preparing me for the exam. The application tool and review was very helpful at making sure my first attempt went smoothly. I would highly recommend PMTI to anyone looking to get their PMP.

Michelle Petrazzuolo, PMP
I would highly recommend PMTI for preparation for the PMP exam. I had no idea what to expect before the class, but I passed the exam and felt great going into it, thanks to all the tools provided and my instructor. Not only the tools, but the step by step instructions on the best way to utilize them, made preparing and applying for the exam a breeze. Thanks for everything!
PMP Course Outline
Our course is designed to target the PMP exam outline published by PMI. Our PMP course content includes everything you need from the PMBOK Guide and other references you need to pass the exam. Check out the brief outline below or visit our complete PMP training course syllabus and schedule for details.
Day One Outline
Kick-Off
Module 1 - Project Management Intro
Lunch Break
Day One Midday Exam
Module 2 - Initiating
Module 3 - Planning
Day One Evening Exam
Day One Sign-Off
Day Three Outline
Review of Day Two
Module 7 - Executing
Lunch Break
Day Three Midday Exam
Module 8 - Monitoring & Control
Module 9- Closing
Day Three Evening Exam
Day Three Sign-Off
Day Two Outline
Review of Day One
Module 4 - Planning - Part 1
Lunch Break
Day Two Midday Exam
Module 5- Planning - Part 2
Module 6 - Planning - Part 3
Day Two Evening Exam
Day Two Sign-Off
Day Four Outline
Review of Day Three
Module 10 - Tips & Tricks for Exam
Lunch Break
Module 11 - Final Exam
Final exam review
Course Closure
PMP Training Instructors for Seattle
We hand-picked some of the best instructors for you to train in Seattle.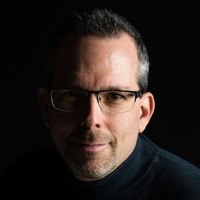 Dana B. Shinbaum, MBA, PMP® has been an Instructor with PMTI since June 2019. He has spent much of his career managing complex projects and leading group efforts in global pharmaceutical organizations, small-to-mid-sized biotechnology companies, and entrepreneurial firms dedicated to human health. Dana has built and directed teams in market research/planning, business/corporate, and commercial development, and he has run multidisciplinary departments including investor relations, alliance management, and sales operations.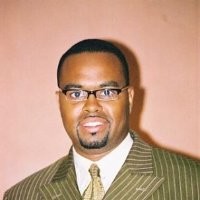 Charles "Chase" Davis has been an IT/Executive consultant, Sr. Instructor & Instructional Designer for over 20 years, and has worked with Project Management Training Institute for nearly four years. Chase is a highly qualified professional who brings his knowledge and experience to clients whether in the training environment or as a consultant. Perkins Coie, Boeing, Toyota, Kaiser Permanente, Nortons Hospitals, Allgress, State of KY, MGMMirage, and UPS are just a few of the corporations he has worked with. Chase holds cetifications of PMP, Six Sigma Master Black Belt, Agile Expert Certified, Scrum Certified Trainer (SCT).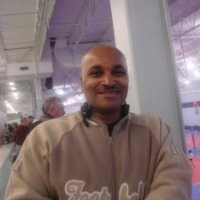 Elvis graduated from Governors State University, in University Park, IL in 1984, with a baccalaureate in Computer Science. He has master's degree in project management at Keller Graduate School of Management, DeVry University. He has experience in systems and network engineering, worked for US Army in Afghanistan. He has extensive teaching experience in project management and PMP Certification exam prep for businesses, military professionals and universities. Currently working on Doctorate in Business Administration from the University of Phoenix
PMP Certification In Seattle - FAQ
A PMP training boot camp is a success-oriented course designed to help professionals like you get prepared to earn the coveted PMP certification.
When you're preparing for the PMP certification exam, a long-term prep is basically suicide. What you need is a course that'll quickly prep you for the exam, and ensure that you pass the exam immediately following the training. In PMTI, we have a 99% overall pass rate that has stayed consistent for almost 20 years. So we can definitely help you pass your PMP certification exam, and we'll back that claim by giving you a 100% money-back guarantee.
PMTI's PMP Training Boot Camp isn't just a regular exam prep. Aside from using tools like online self-study, practice tests and application assistance, we'll also help ensure your eligibility, help you through your application/audit process, and finally ensure that you're fully prepared to pass the PMP certification exam on your first try. Plus, our course is approved by PMI.
There have been concerns over whether the PMP training class can be cancelled at the last minute. But we can assure you that our classes will always run, and our instructors will always be ready to be your guide in achieving PMP certification success.
There are no required materials or any prerequisite readings that you need to tackle before your PMP training experience. However, most of our students enjoy the benefit of laying the foundation for the class with our online material (which you'll gain instant access to once you've enrolled).
You might want to bring a snack or two to enjoy throughout the day because the material is intense and your mind will need all the energy it can get. You'll also need to come with the right mindset, be focused, and engaged throughout the course. We don't call it a Boot Camp for no reason.
Yes, if you have a valid and admissible reason that can be proven, you can get a refund for your class. Check out our refund terms to get the full details.
Pearson Professional Centers-Renton (Seattle) WA
1300 SW 7th Street
Suite 113
Renton, Washington 98057
Phone: 425-277-6690

Renton Technical College
3000 NE 4th St
Renton, Washington 98056
Phone: 425-235-2352

TLG Learning
12822 SE 32nd St.
Suite 1100
Bellevue, Washington 98056
Phone: 425-460-2200

Highline Community College
2400 S 240th St
Bldg 1, East Entrance
Des Moines, Washington 98198
Phone: 206-592-3682

Green River College
12401 SE 320th Street
Auburn, Washington 98092
Phone: 253-833-9111

*PMTI cannot guarantee seating for the PMP exam at any of these centers. Please contact the test centers directly to book your seats.
Ready to Earn Your PMP Certification?
You're one step away from earning your PMP certification and entering the golden age of your career.