OMG, Has the PMP Exam Changed again?
It seems like it was only yesterday that we wrote a detailed and popular blog post about the changes to the Project Management Professional (PMP®) Exam as a result of the Project Management Body of Knowledge (PMBOK® Guide) 6th Edition changes. Well not quite yesterday. But, Project Management Institute (PMI®) updated the PMP certification exam content in March 2018 to make it relevant to the PMBOK® Guide 6th edition which was released in September 2017.
Why did the PMP exam get updated again?
The current change is not in response to any update to the most popular standard in project management, the PMBOK® Guide, but rather due to a PMI - Role Delineation Study (RDS). A role what, you say? About every 3-5 years, PMI assembles a steering committee to determine if the PMP exam is current and relevant to the responsibilities of project managers today. So, it evaluates emerging practices, modern trends, knowledge, and skills required to address it. The last time PMI ever did that was in 2015. And, now with the current RDS in 2019, PMI has made the single biggest change ever to the PMP exam content and outline.
How did the PMP exam start and evolve?
The first even PMP exam was conducted in 1984. The official PMI's PMP certification exam based on a formal exam outline started in 1987. PMI even celebrated 30 years of PMP certification in 2017 at the PMI Global Congress. The exam remained firmly rooted in its outline in terms of knowledge and skills across the five process groups and the (initially nine and later expanded to) ten knowledge areas which formed the basis of PMI's standard on project management. Although, there were a lot more questions tested in its initial years, around mid nineties, the examination also standardized on a 180 questions in 230 mins with two(2) ten(10) minute breaks. Since 2003, when Project Management Training Institute (PMTI) - https://www.4PMTI.com - was formed, the examination outline and its basis did not change and always had the PMBOK® Guide as a primary reference. This provided a direct correlation to both training providers and exam takers to map the domains in the exam to the content in the PMBOK® Guide.
What is changing in the new PMP exam?
There are several major changes that are occurring with the new PMP exam:
PMI will no longer test the proficiency of the PMP certification exam taker on the domains of project management process groups - Initiating, Planning, Executing, Monitoring & Controlling, and Closing. PMI will instead test on the following three domains:

People (42%): These skills and enablers are required to succeed as a project manager who coordinates, motivates, manages, and leads a project team.
Process (50%): These skills and enablers fall into the traditional project management landscape of the ten knowledge areas spanning the technical aspects of project management.
c) Business Environment (8%): These skills and enablers are required to ensure projects are not siloed efforts, but connect to the business environment and help achieve the business goals and objectives.

The second major change is to the PM practices being tested. PMI will now include the following project management practices in the upcoming PMP exam:

Traditional PM Practices (50%) : 50% of the new PMP exam will cover known traditional PM guidelines and methodologies.
Agile and Hybrid PM Practices (50%): 50% of the new PMP exam will now address the newly emerged and now rapidly-growing practices of Agile and hybrid philosophies and processes.

The new PMP certification exam comprises of:

180 questions (the previous exam was 200)
230 minutes to complete the exam
Two 10-minute breaks
Questions will be a combination of multiple-choice, multiple responses, matching, hotspot and limited fill-in-the-blank
Look to Project Management Training Institute for the latest information on the PMP exam. Unlike other providers' websites, our site is updated frequently to reflect the latest information on the exam.
If you take a closer peek at the three new domains of People, Process, and Business Environment, they match very well with PMI's Talent Triangle
®
. Here is how we believe it translates into a correlation between the talent triangle and the new domains.
| PMI Talent Triangle® | New PMP Exam Domain |
| --- | --- |
| Technical Project Management | Process |
| Leadership | People |
| Strategic and Business Management | Business Enviornment |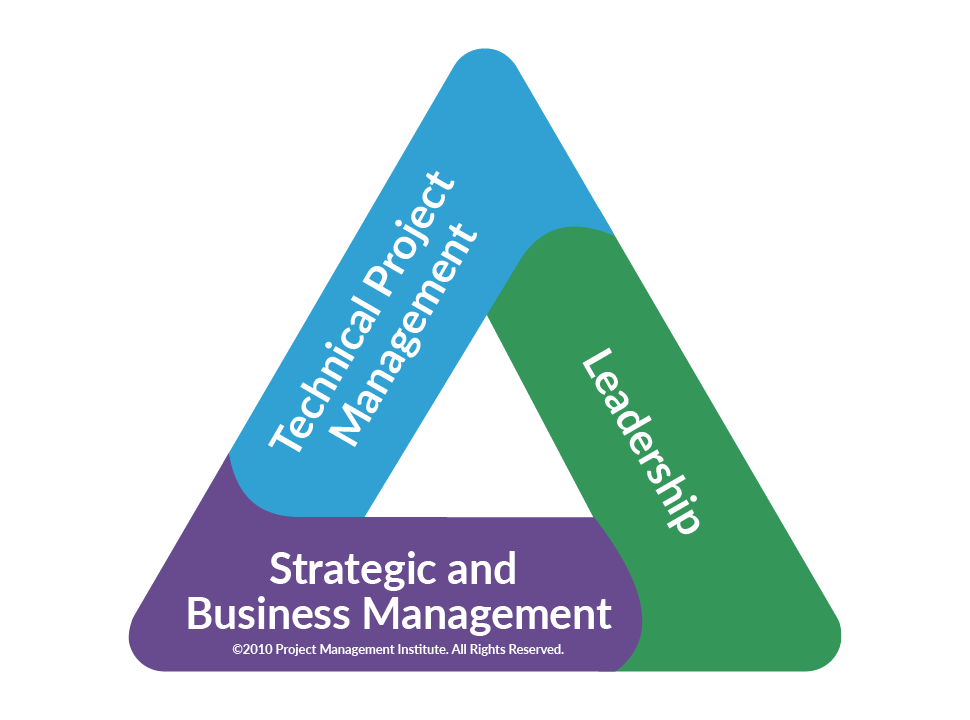 PMI has also changed the format in which the exam outline presents the responsibilities or tasks of a project manager under each domain which will be explained in the paragraphs below. There are several more in-depth and detailed changes incorporated in each of the individual tasks. There are several parallels between the tasks from the sunsetting PMP exam and the upcoming new PMP exam. We will update this document as we analyze and receive new information.
When does the PMP exam change?
The last day to take the PMP exam based on the well-known process group / domain format outline is December 31, 2020. In other words, starting January 02, 2021, PMI will administer the new PMP exam format based on the People / Process / Business Environment domain format. We expect this will be a ground shaking change to the PMP exam since there is no one-to-one correlation to the standards published by PMI and hence will provide a tremendous latitude to the exam makers in terms of the sources for generating PMP exam questions.
Originally, PMI intended to change the exam to the new format on December 31, 2020. But, based on feedback from several training providers and exam takers, PMI made a judicious decision to extend the exam change date to January 02, 2021.
PMTI will closely review, analyze, and update our course content including creating a new PMP exam questions database for post December 2020 January 2021 exam format. PMTI highly recommends you complete your PMP exam before the new exam takes effect.
The sunsetting (current) PMP exam format and outline
The previous exam, although updated to reflect the emerging practices of Agile and other specific knowledge areas, was primary based on the five process group domains. The PMP exam that will sunset in June 2020 December 2020 had five domains and the questions were unevenly divided among these domains as follows:
| Domain | Percentage of Items on Test |
| --- | --- |
| I. Initiating | 13% |
| II. Planning | 24% |
| III. Executing | 31% |
| IV. Monitoring and Controlling | 25% |
| V. Closing | 7% |
| Total | 100% |
The current PMP exam also outlined the tasks in each domain as to what the task entailed and the knowledge and skills required to succeed in each of those domains. For example, here is how the previous exam would present the tasks and skills in the Closing domain:
| Domain V | Closing: 7% |
| --- | --- |
The Upcoming PMP exam format and outline
The new exam format also presents domains as a list of tasks. There are only three domains in the new PMP exam and the question distribution is as follows:
| Domain | Percentage of Items on Test |
| --- | --- |
| I. People | 42% |
| II. Process | 50% |
| III. Business Environment | 8% |
| Total | 100% |
Each task within a domain is outlined as task statement and its related enablers to succeed in that task instead of knowledge and skills. Here is an example of the new task structure: Task statement --> Manage conflict
Enablers:
Interpret the source and stage of conflict
Analyze the context for the conflict
Evaluate/recommend/reconcile the appropriate conflict resolution solution
Remember, these enablers are neither exhaustive nor all-inclusive, according to PMI. These are only illustrative examples. Exam takers and training providers are well advised to consider the over-arching impact of the task in a project management role. Here is an example of a few tasks from the People domain in the new PMP exam 2022.
Domain I
People: 42%
Task 1
Manage Conflict

Interpret the source and stage of conflict
Analyze the context for the conflict
Evaluate/recommend/reconcile the appropriate conflict resolution solution

Task 2
Lead a team

Set a Clear vision and mission
Support diversity and inclusion(e.g., behavior types, thought process)
Value servant leadership(e.g., relate the tenets of servant leadership to the team)
Determine an appropriate leadership style(e.g., directive, collaborative)
Inspire, motivate, and influene team members/stakeholders(e.g., team contract, social contract, reward system)
Analyze team members and stakeholders' influence
Distinguish various options to lead various team members and stakeholders
These are 2 examples out of 14 tasks under the People domain in the new PMP exam 2022.
Are these changes good? How does it impact real-life project management?
If you look at the distribution of the questions in the current sunsetting exam, the exam questions are unevenly distributed. For instance, even though there are only 10 processes in Executing process group out of a total of 49 processes, the number of questions were 31% of the test! Clearly, Executing a project involves a lot of People Management in addition to Process Management. The new exam format recognizes that projects are done by and for People using Processes within a goal-oriented and results-driven Business Environment. In our opinion, this approach fixes the inequity of questions distribution in the sundowning PMP exam. So, we think these new changes are a welcome change. We also believe there will be a majority of overlap between the current and the upcoming PMP exam, but leaves enough room to incorporate emerging practices, ideas, and trends to account for modern project management success.
What do these changes mean for me?
From an exam taker's perspective,
Take your test before the massive shift that is coming to the PMP exam in December 2020. Remember, you will need some lead time to get your application approved, additional time to account for a chance application audit, as well as to schedule your exam in an over-demand environment.
You should also give yourself some room for retakes if required. PMI will switch all exam takes - first time or re-takes to the new format on January 02, 2021.
So, plan accordingly. You can also look at this as an opportunity to fill the gaps between existing exam knowledge and skills and modern project management practices that will be tested in the new exam starting January 02, 2021. Our experts are working with our CEO, Yad Senapathy, MS, PMP, who had been a
PMBOK® Guide
Contributor and Chapter Lead to redesign and develop an outstanding and focused training material designed with student success in mind. As things change, we will update this document and provide information that will be immensely useful in your preparation for the PMP exam. Give us a call if you have further questions that were not answered by this article. We look forward to serving you now and in future in attaining the most desired project management credential - the PMP Certification.
PMP Exam Change Frequently Asked Questions (FAQ)
The new PMP certification exam comprises of:
180 questions (the previous exam was 200)
230 minutes to complete the exam
Two 10-minute breaks
Questions will be a combination of multiple-choice, multiple responses, matching, hotspot and limited fill-in-the-blank