Official PMI Authorized PMP Certification Training Instructors
What does it take to learn effectively and efficiently?
PMTI instructors recognize that everyone has a style and pace of learning. That's why every instructor in 4PMTI is trained to identify whether you are a visual, auditory, or kinesthetic learner and to purposefully adapt the PMP training module to suit your individual needs. Our instructors are invested in one single goal - your success and learning.
We want to ensure that training with PMTI improves your projects and that you learn in a fun and engaging environment. So when we hire our instructors, we hand-pick those who have at least 20 years of extensive industry-related experience in both project management and PMP training. They are trained to adapt to modern learners such as you. Our instructors are required to master emerging trends. We select subject matter experts in project management so you hear from authoritative sources. Our instructors have helped develop standards such as the PMBOK® Guide for the Project Management Institute (PMI) and created standardized tests for ASQ and PMI. Additionally, all our instructors are trained and certified by the Project Management Institute to deliver certification training courses in a modern classroom.
We don't take your experience in our classes lightly. Most of our instructors have demonstrated above-target results in the PMP and other exams. Each of our instructors goes through a rigorous train-the-trainer program and an assessment related to the classes they are scheduled to teach. We expect them to score at least 95%.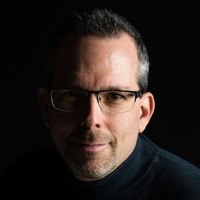 Dana Shinbaum, PMP, PMI-PBA
Dana B. Shinbaum, MBA, PMP has been a PMP instructor with PMTI since June 2019. He has spent much of his career managing complex projects and leading group efforts in global pharmaceutical organizations, small-to-mid-sized biotechnology companies, and entrepreneurial firms dedicated to human health. Dana has built and directed teams in market research/planning, business/corporate, and commercial development, and he has run multidisciplinary departments including investor relations, alliance management, and sales operations.

Some fun facts about Dana:
Favorite part of working at PMTI?
The absolute best part of working at PMTI is meeting candidates wherever they are along the journey to the certification(s) they have set as their goal, and guiding them on the path to success! Our materials and methodologies are best-in-class, and the opportunity to be part of our candidates' achievements is a source of pride and satisfaction. The PMTI brand is associated with high-quality content and instruction, client satisfaction, and consistent results. I am proud to be working with a great team and to be representing an outstanding organization!
What's your walk-out song?
"The Core", Eric Clapton
Favorite activity outside of work?
Cycling (Road and Mountain)
What's the best thing any student has ever said to you?
Dana,
I wanted to take a quick minute of your time to say a word of thanks. I learned so much from your instruction this past week. I'm aware as a previous chief instructor that in some instances one instructor can say the same thing as another but students will understand the information from the way a specific instructor taught/talks. You happened to be one of the ones that really were able to make me understand what we were doing and why. I appreciated you getting everyone involved in the conversation as that doesn't happen as often as one may think and it certainly keeps people's attention. It seemed as though you really cared about preparing students and it was very visible in words and actions.
Again, thanks!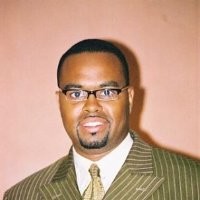 Charles "Chase" Davis, PMP, CSSMBB
Charles "Chase" Davis has been an IT/Executive consultant, Sr. Instructor & Instructional Designer for over 20 years, and has worked with Project Management Training Institute for nearly four years. Chase is a highly qualified professional who brings his knowledge and experience to clients whether in the training environment or as a consultant. Perkins Coie, Boeing, Toyota, Kaiser Permanente, Nortons Hospitals, Allgress, State of KY, MGMMirage, and UPS are just a few of the corporations he has worked with. Chase holds cetifications of PMP, Six Sigma Master Black Belt, Agile Expert Certified, Scrum Certified Trainer (SCT).

Some fun facts about Chase:
Favorite part of working at PMTI?
The students, hands down are my favorite part of working at PMTI! We are here to serve them, inspire them and set them on a path to reach their goals. I live to motivate people to achieve destiny, goals and dreams! I also enjoy all of my colleagues and the support team that support us in the field...much thanks!
What's your walk-out song?
This is a hard one for a music lover! It would be "Whatever It Takes" - Imagine Dragons or "Happy" - Pharrell Williams
What's one pro-tip you'd give your students?
Trust the process and believe in yourself. The gap between what you know and what you think you don't know lies within what you see and what you don't see...meaning what's in your hands and what's in your heart!
What's the best thing any student has ever said to you?
I had a student tell me their story after passing the PMP and how my patience with them along with my pedagogy changed her life and the life of her family. It truly encouraged me to hear her story. I try to approach every student the same. I give much thought to why each student is there. The "why" is so important to me, what impact the training, the way I deliver and ultimately how the PMP may impact their life. The student's quote: " You blessed my life and my family with your patience, humor, energy and compassion that you brought to the class. I recently lost my husband, for my two children, their father and two weeks prior to that my parents all in the same month. I've been devastated and a mess. Not knowing what to do now, I enrolled in the class so I can now get a better job and provide for my kids. The way you taught the material inspired me. You delivered and spoke for me like a motivational speaker, like your goal was to reach our souls and you reached mine! I needed that!".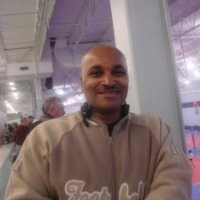 Elvis Townsend, MBA, PMP
Elvis graduated from Governors State University, in University Park, IL in 1984, with a baccalaureate in Computer Science. He has master's degree in project management at Keller Graduate School of Management, DeVry University. He has experience in systems and network engineering, worked for US Army in Afghanistan. He has extensive teaching experience in project management and PMP Certification exam prep for businesses, military professionals and universities. Currently working on Doctorate in Business Administration from the University of Phoenix.

Some fun facts about Elvis:
Favorite part of working at PMTI?
The continual learning even as I'm instructing that helps me grow not only as an instructor but as a person.
What's your walk-out song?
Mr. Smooth by Michael Franks
What's one pro-tip you'd give your students?
You will never please everyone at any time as a PM, so once you realize that you'll be successful in your career.
What's the best thing any student has ever said to you?
They wish all instructors taught using my style.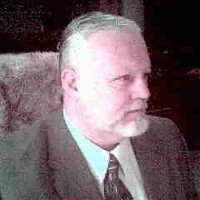 Ermy Joseph Mantovani PMP, PMI-RMP
Joseph has operated as an instructor for PMTI for over twelve years. He brings a wealth of more than 30 years of project management experience in various industries such as financial, state and federal governments, manufacturing, retail, transportation, and education. Joseph remains an experience analysist in business intelligence, data warehouse initiatives, web enablement projects, and internet enabled devices. In his spare time, Joseph also teaches various courses at local universities.

Some fun facts about Joseph:
Favorite part of working at PMTI?
Using all of my experience and experiences to bring the training to life!!
What's your walk-out song?
I just finished watching a program and Ozzy Osborne, so I HOPE it's not Crazy Train!!!! Currently I like PINK in Let's get this party started!!
What's one pro-tip you'd give your students?
PMP has a code of conduct. My tip is Always tell the truth, no matter how hard...Always tell the truth!!!
Favorite activity outside of work?
Travelling to great places in the USA. I LOVE this country!!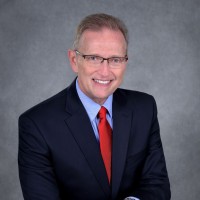 John Sanderson MBA, PMP, PgMP, PfMP, PMI-ACP, DALSM/CDAI
John has worked with PMTI for more than eight years as a PMP, CAPM, and PMI-ACP certification course instructor. He has more than 25 years of project management experience in different industries in professional roles including project manager, director, and vice president. He also brings experience from government organizations such as the Airforce, US Department of Defense, and financial companies such as Accenture. As if this wasn't enough, John has also taught project management and certification courses at various universities. Others may know John as a contributor to several books on project management methodology such as Strategic Planning and Program Management, Program Management: A Lifecycle Approach.

Some fun facts about John:
Favorite part of working at PMTI?
I tell my classes, and I believe this to be true, that I wouldn't do this job unless I got paid for it. Quite frankly, you can get paid for doing lots of things, so what makes this job different? I really enjoy getting emails from students who just passed the PMP exam (or CAPM or ACP). The joy that people have with completing that incredible achievement comes through in there notes. Many students thank me and that is not like any other job I have had.
What's your walk-out song?
The greatest walk-out song ever was for Mariano Rivera (NY Yankees relief pitcher - greatest ever), Metallica "Enter Sandman". I couldn't use that because I want to keep students awake, so my song would be "Start Me Up" by the Rolling Stones.
What's one pro-tip you'd give your students?
No matter how you lead projects in the real world make sure you answer questions on the test as if you were leading projects in the project management fantasy world of "PMI Land". I stole that from Yad, I will never forget it, and I share it with all my classes.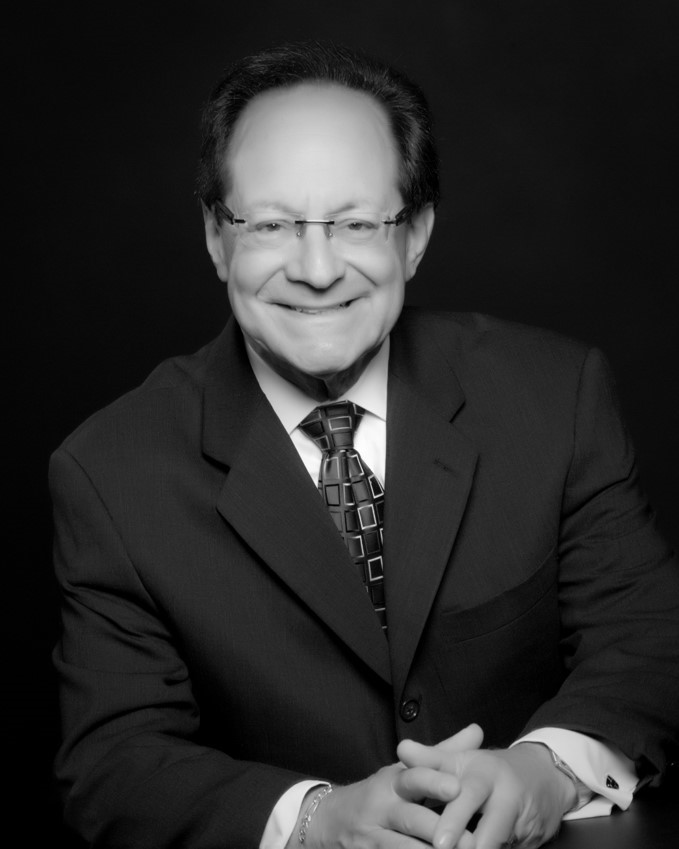 Jeff Bayer, Ph.D., PE, PMP, PMI-ACP
Jeff has instructed at PMTI for the past five years in the certification categories of PMP, CAPM, and PMI-ACP. He has built a strong presence in the PM community with more than 30 years of experience in various roles in different industries. As an instructor, Jeff draws from his wealth of knowledge in the financial, information technology, retail, and real estate industries. He has directed many organizations in the planning and implementation of their PMO, standardization of their methodologies, implementation change management systems, and a marked improvement in productivity. Jeff has also lead teams that used Agile and Scrum methodologies and developed his own training and workshops in order to educate and manage his team. Various PMI chapters routinely invite him for speaking engagements in project management and Agile topics.

Some fun facts about Jeff:
Favorite part of working at PMTI?
Opportunity to meet new students from various industries.
What's your walk-out song?
High Hopes by Frank Sinatra.
What's one pro-tip you'd give your students?
Read the ENTIRE question prior to answering.
What's the best thing any student has ever said to you?
Most of my students like the real world examples I give.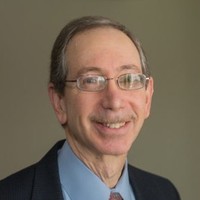 Jeff Garelik MS, PMP
Jeff has worked with PMTI as a PMP Certification training instructor for the past five years. He has more than twenty years of experience in the pharmaceutical industry in various roles and capacities. Jeff developed training courses for research supervisors and managers concurrently with operating as a project manager for clinical research trials for vaccines and antibiotics. He is a brilliant facilitator of both online and in-person class presentations, where he brings real-life examples into the PMP exam perspective and makes waterfall & agile concepts easy to understand.

Some fun facts about Jeff:
Favorite part of working at PMTI?
PMTI has the best materials and test practice for students to use.
What's your walk-out song?
Beethoven's 9th symphony
What's one pro-tip you'd give your students?
Set up a study schedule and take the practice exams many times until you achieve mastery.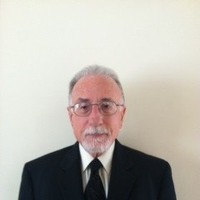 Alan Berman MBA, PMP
Alan has worked with PMTI for over twelve years as a PMP certification course instructor. He is an expert at facilitating relevant group discussion and conducting in-person and online live classes. He has a bounty of teaching experience in Microsoft Project, Communication Planning, Organizational Reporting Standards and Conventions. Alan also has experience in developing PMP courseware, assessments, and training the trainers for the boot camps themselves! In addition, he has project management experience in telecommunications, information technology, as well as local government industries. Alan has worked tirelessly in various capacities from project manager to site manager.

Some fun facts about Alan:
Favorite part of working at PMTI?
I take pride in presenting the well thought out curriculum for our students and working with an organization that clearly understands its mission and shows up every day to committed to that mission.
What's your walk-out song?
On Green Dolphin Street, by the Miles Davis Trio on the "58 Miles" album
What is your favorite activity outside of work?
Walking and vegetable gardening. I am also learning/experimenting with smoking meats and fish. This activity emphasizes careful monitoring of conditions and allows me to waste huge amounts of time pretending I am working. The goal is the perfect pastrami.
What's one pro-tip you'd give your students?
First, simplify the question, understand what is being asked. Then read all the answers, discard the answers that are from the planet Neptune, and choose your response wisely.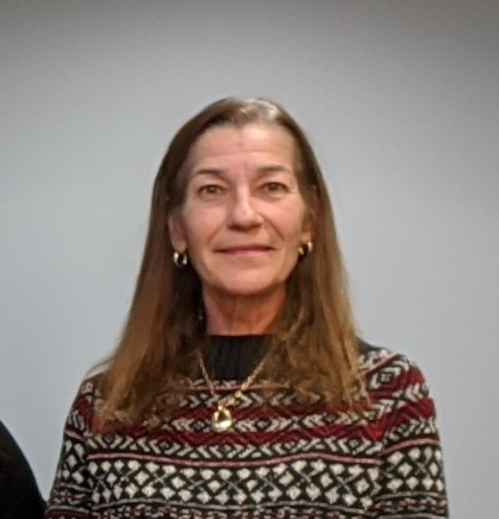 MaryAnn Hartl MBA, PMP
MaryAnn Hartl worked with PMTI as a PMP certification training instructor for the past seven years. She brings real-life examples that helped thousands of students achieve their PMP certification credential. She has experience working in manufacturing companies, held positions of director, vice president, senior manager, and project manager. MaryAnn lead projects that involved new labor and performance management systems, standardizing hiring processes, scaling up local programs to global best practices. She delivered projects that resulted in 30% of cost savings and time. She received several awards in teaching, facilitation, and mentoring. MaryAnn completed her MBA from Penn State University.
Some fun facts about MaryAnn:
Favorite part of working at PMTI?
Students students students! I actually have two favorite parts. (1) Watching the "light bulbs" go on in class as students grasp the process, preparing them for success in the exam and (2) hearing from students that they passed. Overall. My favorite is STUDENTS!
What's your walk-out song from class?
You got this. You got this. You got this.
Do the work. You have your personal road map. You now know what you need to do to pass the exam and succeed. And . . . .You got this.
Favorite activity outside of work?
I am a master gardener. I love putting together the project plan for my annual gardens each year and watching them reach for the sky as they bloom. The color, the brilliance, the vibrancy . . . amazing. Love gardening. There is so much beauty in it. I live in a subdivision of about 400 homes. I do, do, the most gardening in this subdivision. Folks always comment on my colors. That's not why I do it. It really is the beauty of the plants. It's so amazing to see them grow.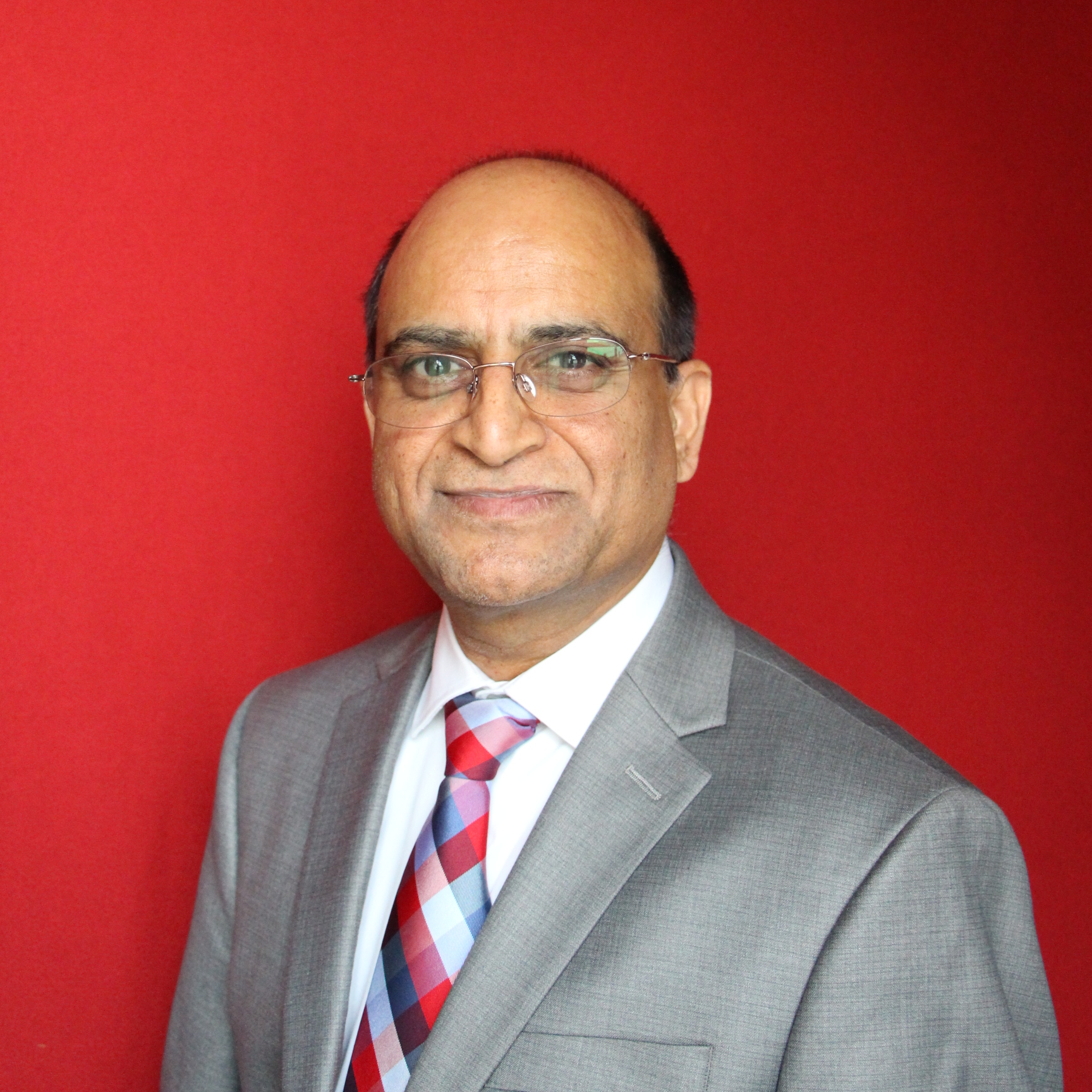 Yad Senapathy MS, PMP
Yad is the Founder & CEO of PMTI, as well as a thought leader in project management methodology. He has more than 20 years of teaching experience in project management exam prep courses. Yad developed certification courses for PMP, CAPM, PMI-ACP, Project Management Overview, and Project Management Workshops. He brings a vast amount of experience in manufacturing, financial, information technology, pharmaceuticals, and education industries. Moreover, he has tremendous experience with developing corporate strategy, web systems, and business analysis for various companies such as Ford Motor and Daimler Chrysler. Yad remains a consistent contributor to the PMBOK 5th, 6th and 7th edition Guides.
Some fun facts about Yad:
Favorite part of working at PMTI?
The absolute best part of working at PMTI is making a change in our customers' lives! I have worked at PMTI for over 18 years and have nothing but high praise for our methods and processes. We strive hard to deliver a high-quality product and the most engaging experience leading to customer delight. I have had the greatest joy of not only sharing what I know but also learning from our students. I have students who call me after 15 or 18 years and refer their friends and colleagues. I cherish these long-lasting friendship which only happens when you effect someone's life and not just a career.
What's your walk-out song?
Indiana Jones
What's one pro-tip you'd give your students?
Passing the PMP exam and answering those mind-wrenching questions is easier than you think if you follow the 3 tips.
What's the best thing any student has ever said to you?
Yad is the jedi master of PMP certification. PMTI's stellar team will prepare you for success not only for your PMP certification but for the world of Project Management! I highly recommend PMTI for your training, couldn't be more pleased with the level of instruction. Their customer service is second to none and it won't cease after training. Don't waste your time with other training, sign up with Yad and the crew today!!! You won't be disappointed.